Сила протилежностей (Ukrainian)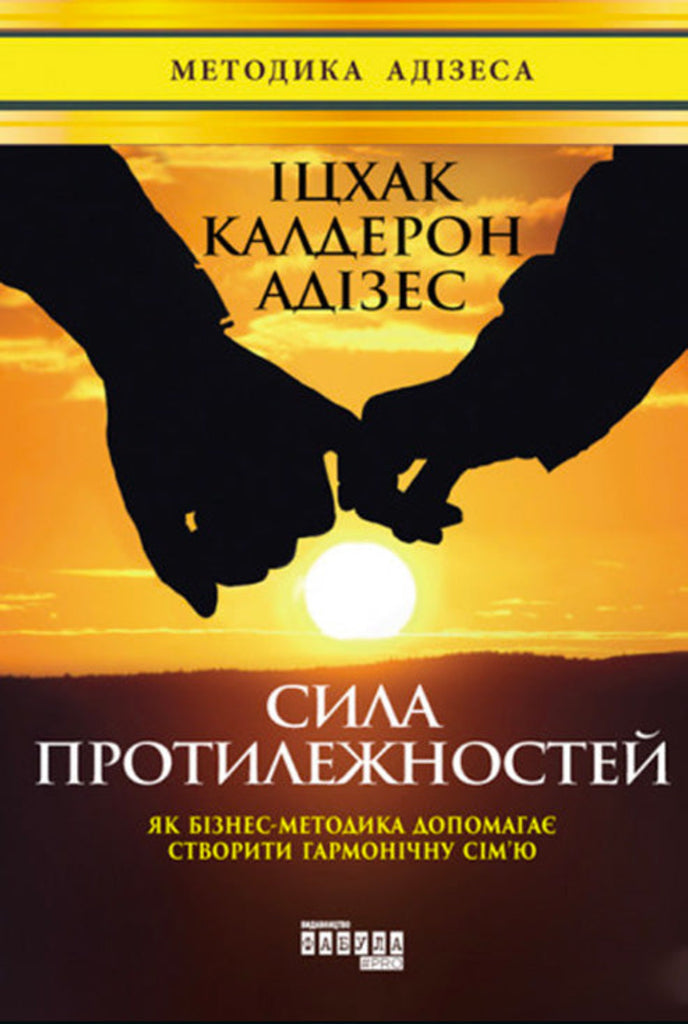 Сила протилежностей (Ukrainian)
Книга про збереження сім'ї з точки зору світового експерта з посилення ефективності бізнесових та урядових організацій. Адже Іцхак Адізес розглядає сімейні стосунки як систему взаємовідносин, що складається з чотирьох факторів: виконавчого, адміністративного, об'єднувального та підприємницького. І якщо «розібрати» таку систему по часточках, у поєднанні з почуттями можна отримати гармонійну якість взаєморозуміння та поваги. А, як результат, то навіть сварки та спірні моменти стануть помічниками на шляху до укріплення стосунків та зміцнення почуттів. Отже, взаєморозуміння та повага двох несхожих за поведінкою людей спроможна будь-який конфлікт перетворити на конструктивний поштовх для подальшого розвитку та самореалізації.
---
Other versions of this book
| | |
| --- | --- |
| Original Title | The Power of Opposites |
| Language | Russian |
| Paperback | 176 pages |
| ISBN-13 | 978-617-09-5034-5 |
| Vendor | Fabula |
| Date Published | Jan 01, 2019 |
Книга про збереження сім'ї з точки зору світового експерта з посилення ефективності бізнесових та урядових організацій. Адже Іцхак Адізес розглядає сімейні стосунки як систему взаємовідносин, що складається з чотирьох факторів: виконавчого, адміністративного, об'єднувального та підприємницького. І якщо «розібрати» таку систему по часточках, у поєднанні з почуттями можна отримати гармонійну якість взаєморозуміння та поваги. А, як результат, то навіть сварки та спірні моменти стануть помічниками на шляху до укріплення стосунків та зміцнення почуттів. Отже, взаєморозуміння та повага двох несхожих за поведінкою людей спроможна будь-який конфлікт перетворити на конструктивний поштовх для подальшого розвитку та самореалізації.