Як подолати кризу управління (Ukrainian) (e-Book)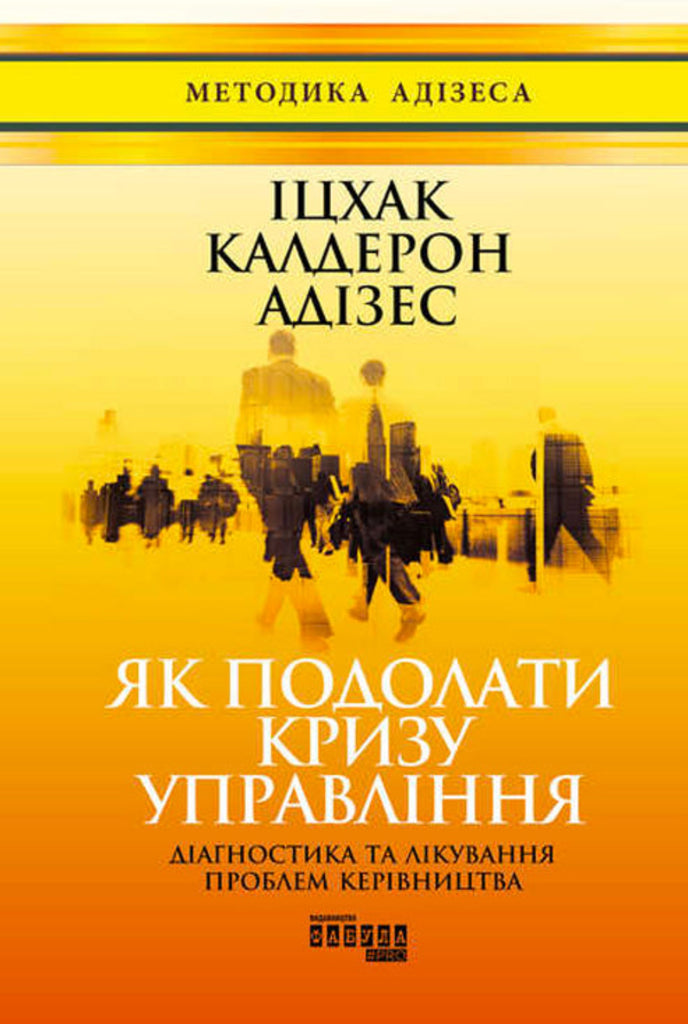 Як подолати кризу управління (Ukrainian) (e-Book)
Іцхак Адізес — доктор філософії, провідний експерт у сфері підвищення ефективності бізнесу. Його напрацювання дають змогу кардинально змінити робочий процес, зробити будь-який конфлікт конструктивним, а будь-яку проблему — кроком до успіху. Іцхак Адізес аналізує різні стилі управління і визначає найважливіші помилки і прорахунки, яких припускаються керівники, а відтак надає практичні поради щодо принципів управління, які діють у реальному житті. Користуючись цими порадами, керівники можуть ефективно розв'язувати найскладніші завдання, ухвалювати рішення, добирати фахівців, планувати, організовувати, мотивувати та контролювати, що сприятиме успішному розвиткові бізнесу.    
---
Other versions of this book
| | |
| --- | --- |
| Original Title | How to Solve the Mismanagment Crisis |
| Language | Ukrainian |
| ISBN-13 | 978-617-09-4963-9 |
| Vendor | Fabula |
| Date Published | Jan 01, 2019 |
Іцхак Адізес — доктор філософії, провідний експерт у сфері підвищення ефективності бізнесу. Його напрацювання дають змогу кардинально змінити робочий процес, зробити будь-який конфлікт конструктивним, а будь-яку проблему — кроком до успіху. Іцхак Адізес аналізує різні стилі управління і визначає найважливіші помилки і прорахунки, яких припускаються керівники, а відтак надає практичні поради щодо принципів управління, які діють у реальному житті. Користуючись цими порадами, керівники можуть ефективно розв'язувати найскладніші завдання, ухвалювати рішення, добирати фахівців, планувати, організовувати, мотивувати та контролювати, що сприятиме успішному розвиткові бізнесу.